UiTM Medical Imaging Centre |
(Pusat Pengimejan Perubatan UiTM)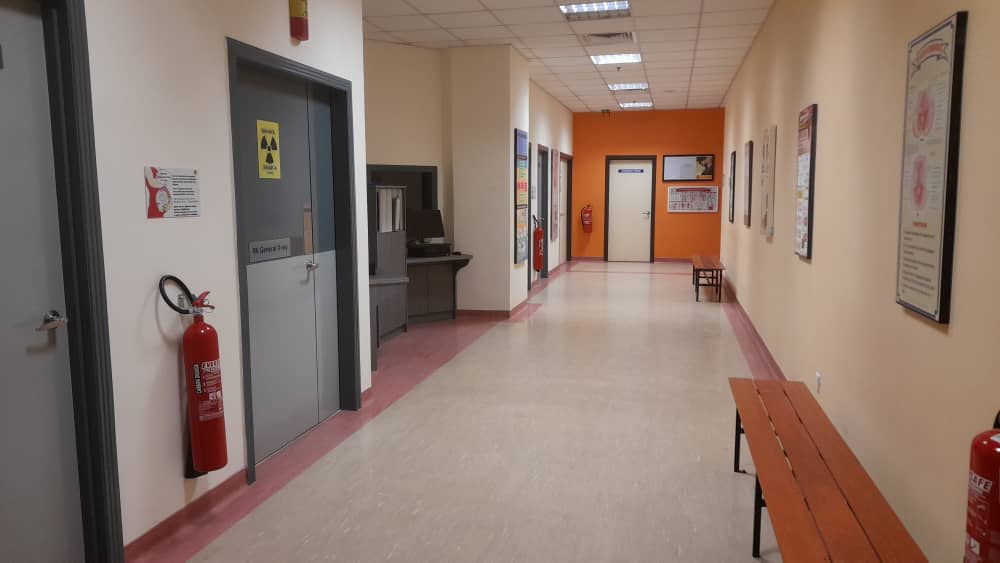 ABOUT US
Centre for Medical Imaging is one of the centres in the Faculty of Health Sciences that is directly involved in entrepreneurial activities encouraged by the faculty. Using the name Medical Imaging Centre, X-ray service activities began in 2015 with the goal of being a platform for departmental staff to improve clinical skills in handling x-ray cases. The X-ray service is operated by competent radiographers and lecturers and registered with the Malaysian Nuclear Agency and the Radiation Regulatory Division (Bahagian Kawalselia Radiasi Perubatan, Kementerian Kesihatan Malaysia).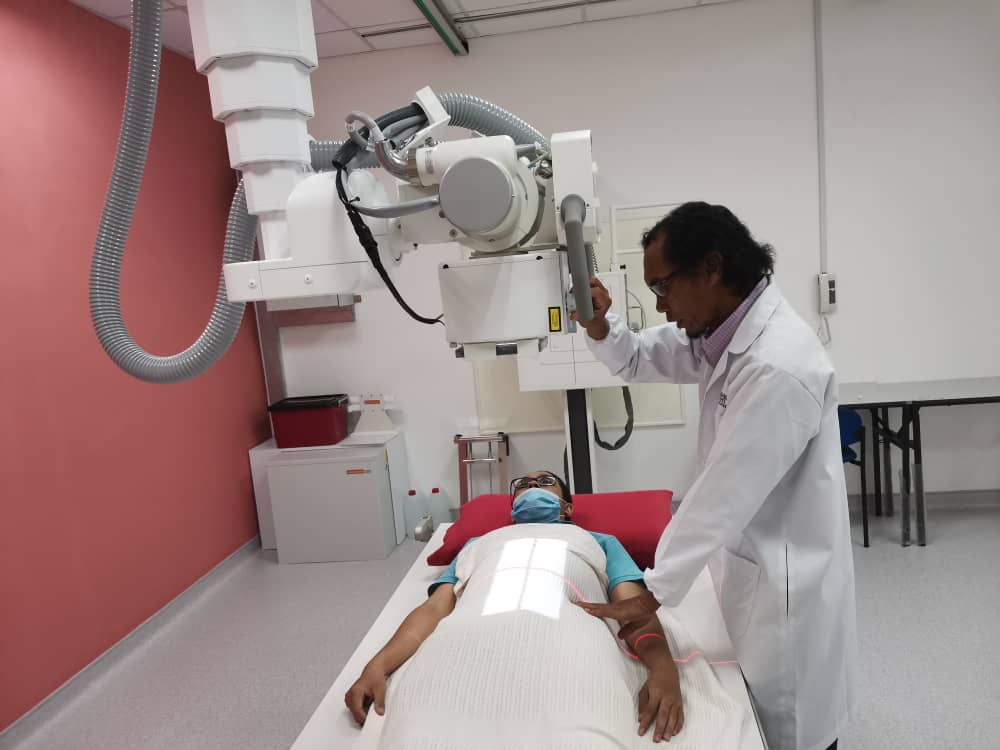 WHAT IS RADIOGRAPHY (X-RAY) ?
General radiography or ordinary x-ray is the most basic in medical imaging. It is a quick and painless procedure to produce images of structures in your body and is very helpful for showing bones and joints.

LOCATION
Pusat Pengimejan Perubatan, Aras Bawah, Bangunan FSK 2,3,4
Fakulti Sains Kesihatan, 42300 UiTM Kampus Puncak Alam
OPERATION HOURS
Monday - Friday
(According appointment given)
Monday - Thursday: 8.30 a.m- 4.30 p.m
Friday: 8.30 a.m– 12.30 p.m
Closed: Saturday, Sunday and Public Holidays
ANY INQUIRIES
03 3258 4466
(Counter)

03 3258 4496
(Pn. Wan Farah)

SERVICES OFFERED & CHARGES
SERVICES

TREATMENT CHARGES
UiTM STAFF / DEPENDENTS
PUBLIC
Spine: Cervical Spine, Lumbar Spine

30.00

35.00

Upper & Lower Limbs: Knee Joints, Wrist and Arm Joints
30.00
35.00
Skull & Facial Bones: Skeleton, Sinuses, Chin and Gums
30.00
35.00
Thorax: Chest, Clavicle, Rib
30.00
35.00
Abdomen & Hips: Hip joints, Abdomen
30.00
35.00