Occupational Therapy Centre |
(Pusat Terapi Carakerja)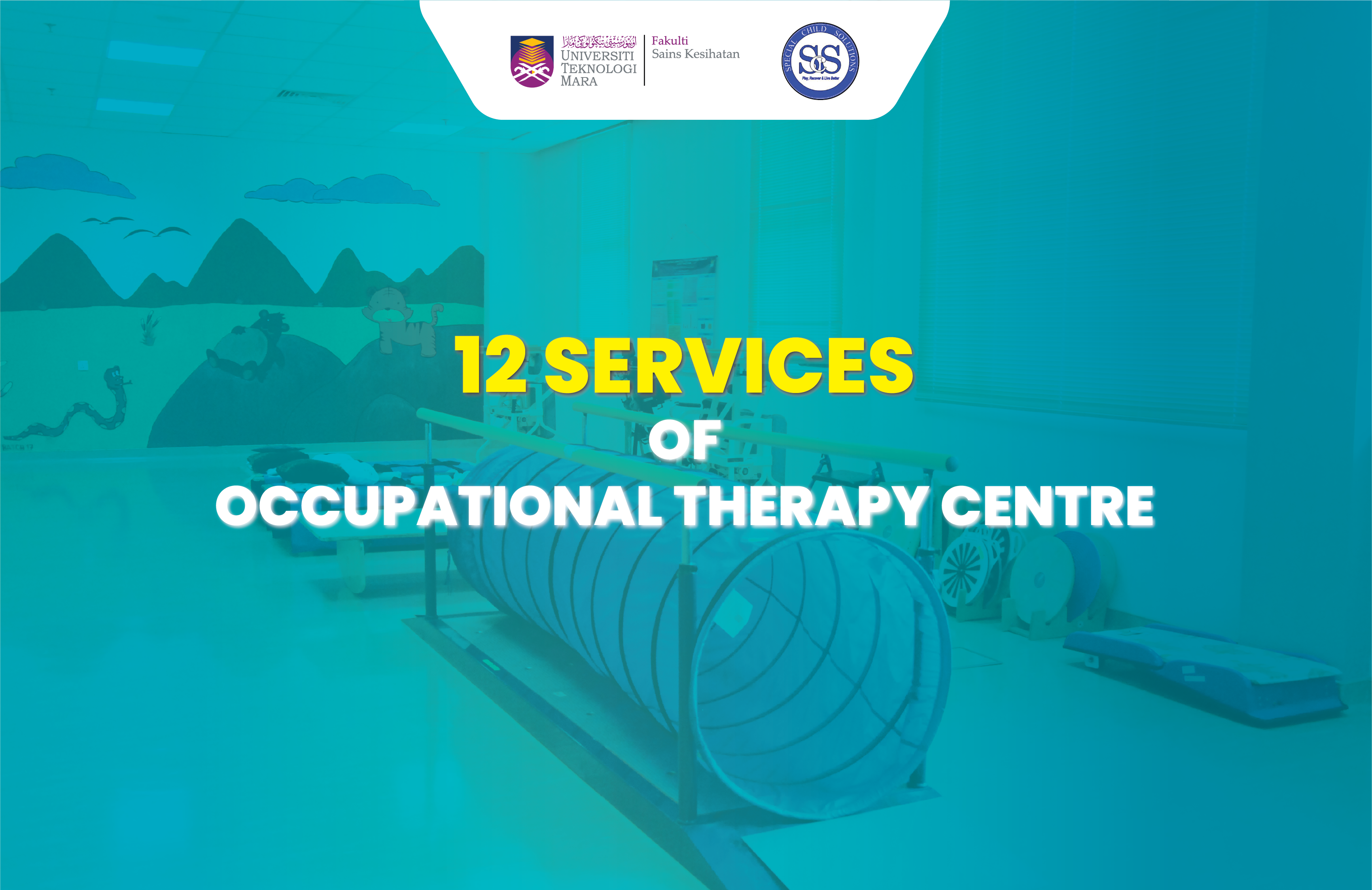 ABOUT US
Centre for Occupational Therapy was started to meet the needs of children with developmental problems. It started with some department staff with the noble intention of providing community service at a community-based rehabilitation centre near campus in 2013. The effort was immediately seen as an opportunity to improve clinical teaching and at the same time to deliver many organized services to underprivileged children around campus.
Visit our Facebook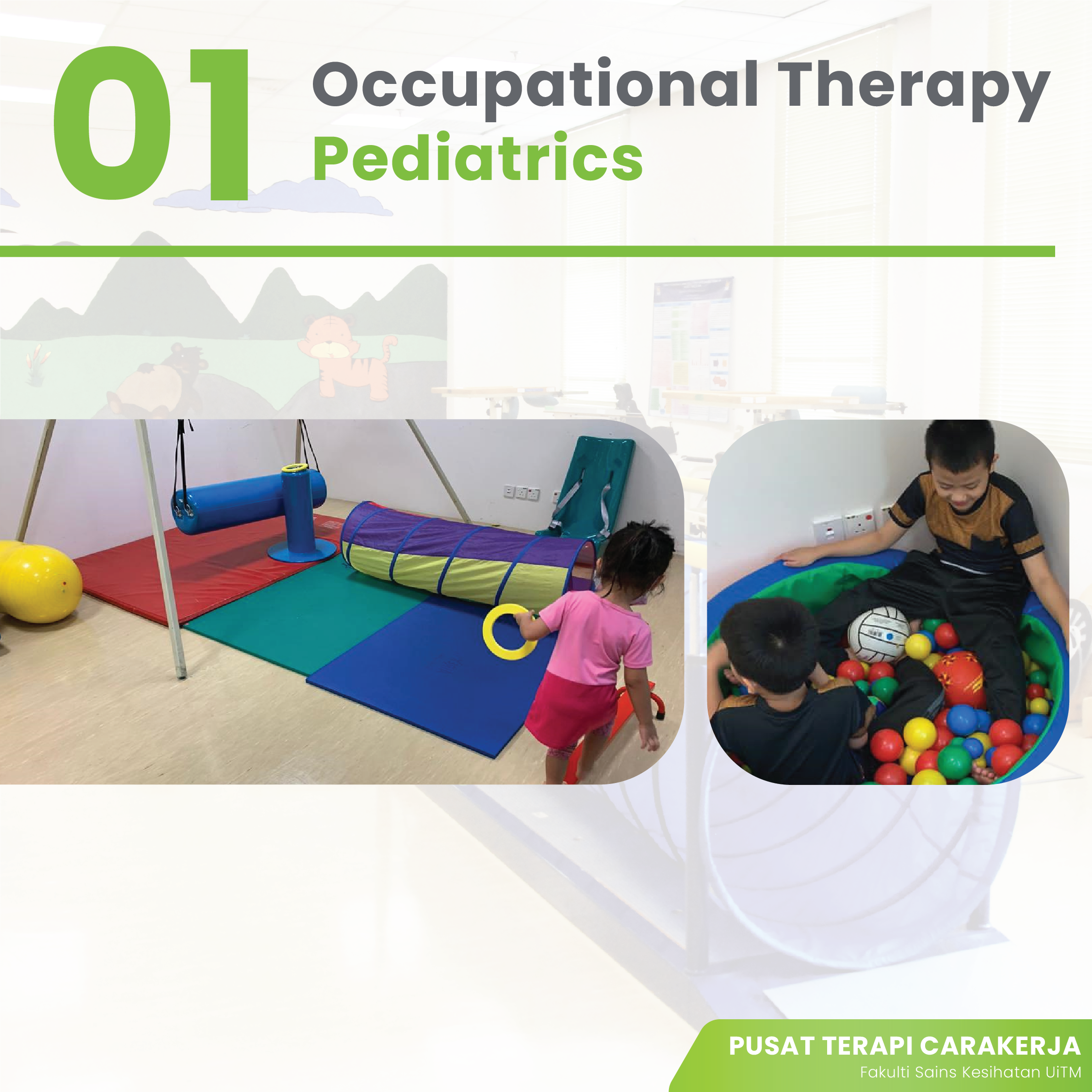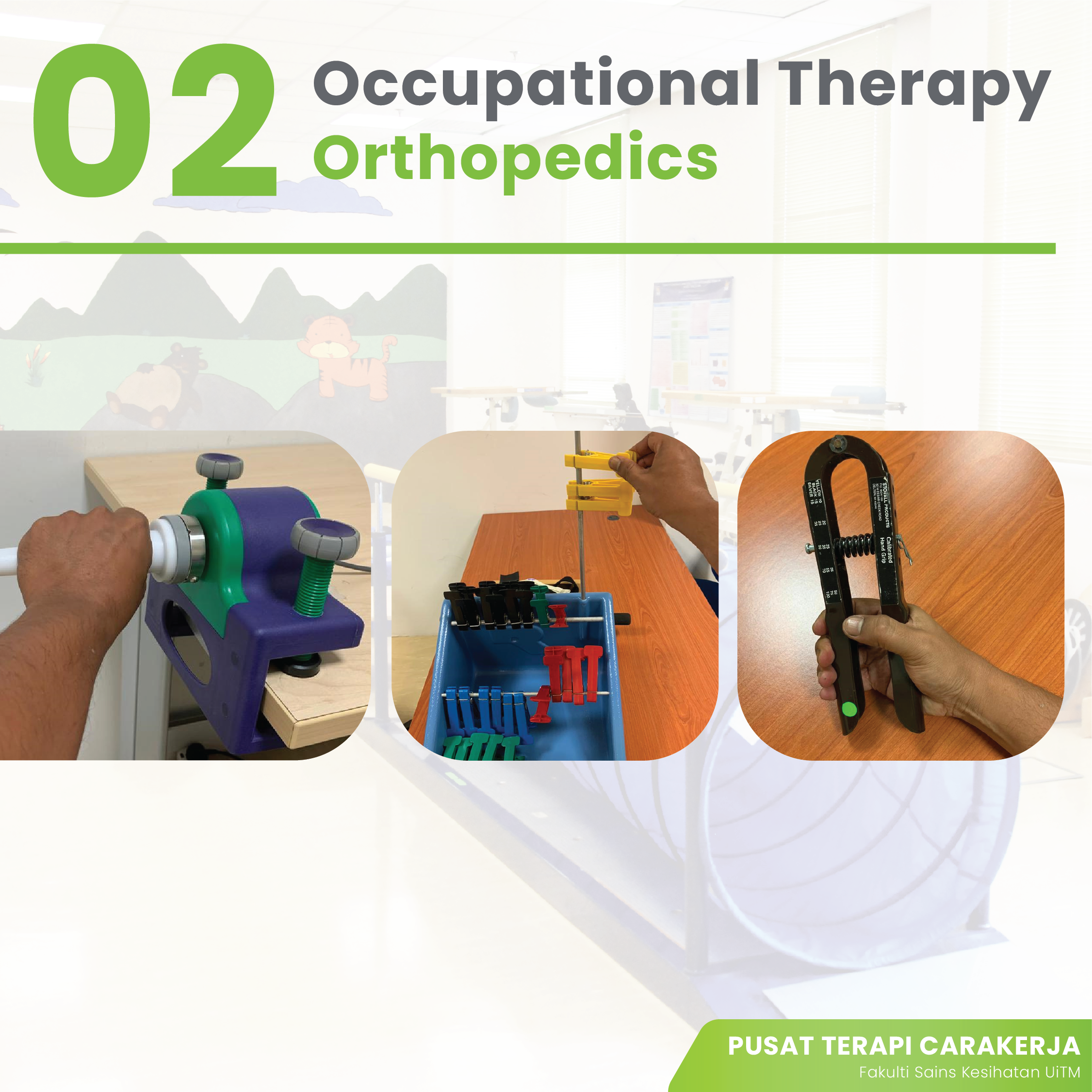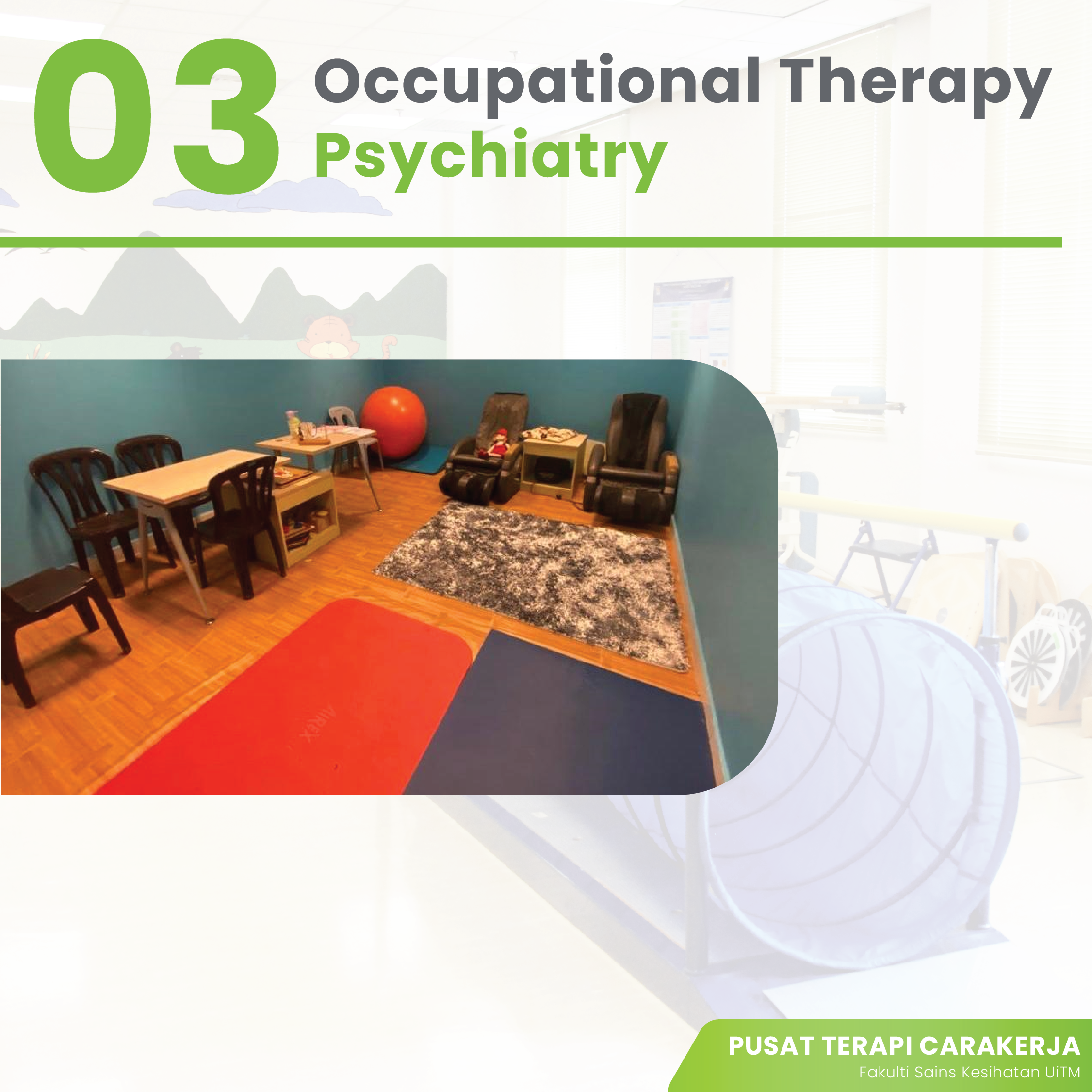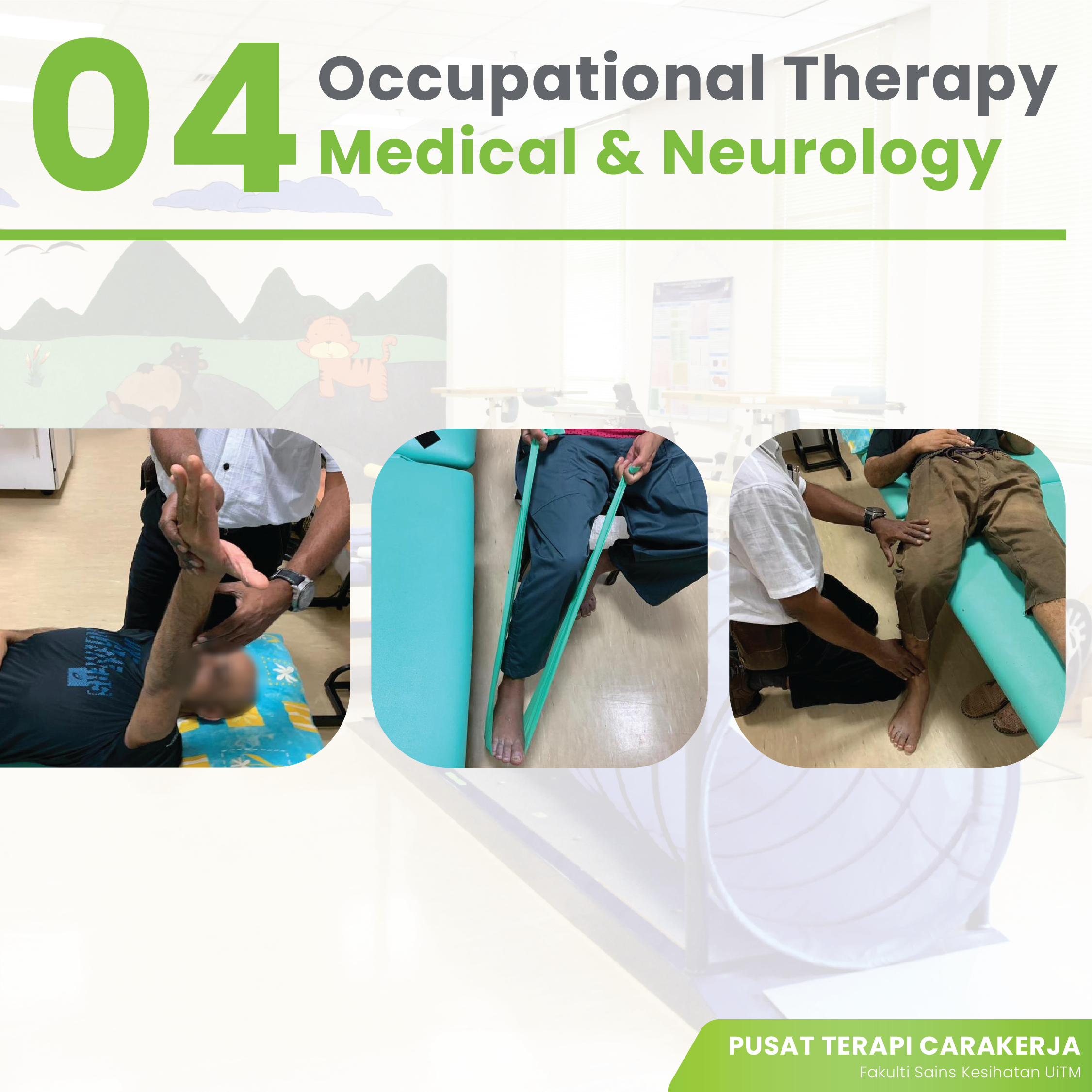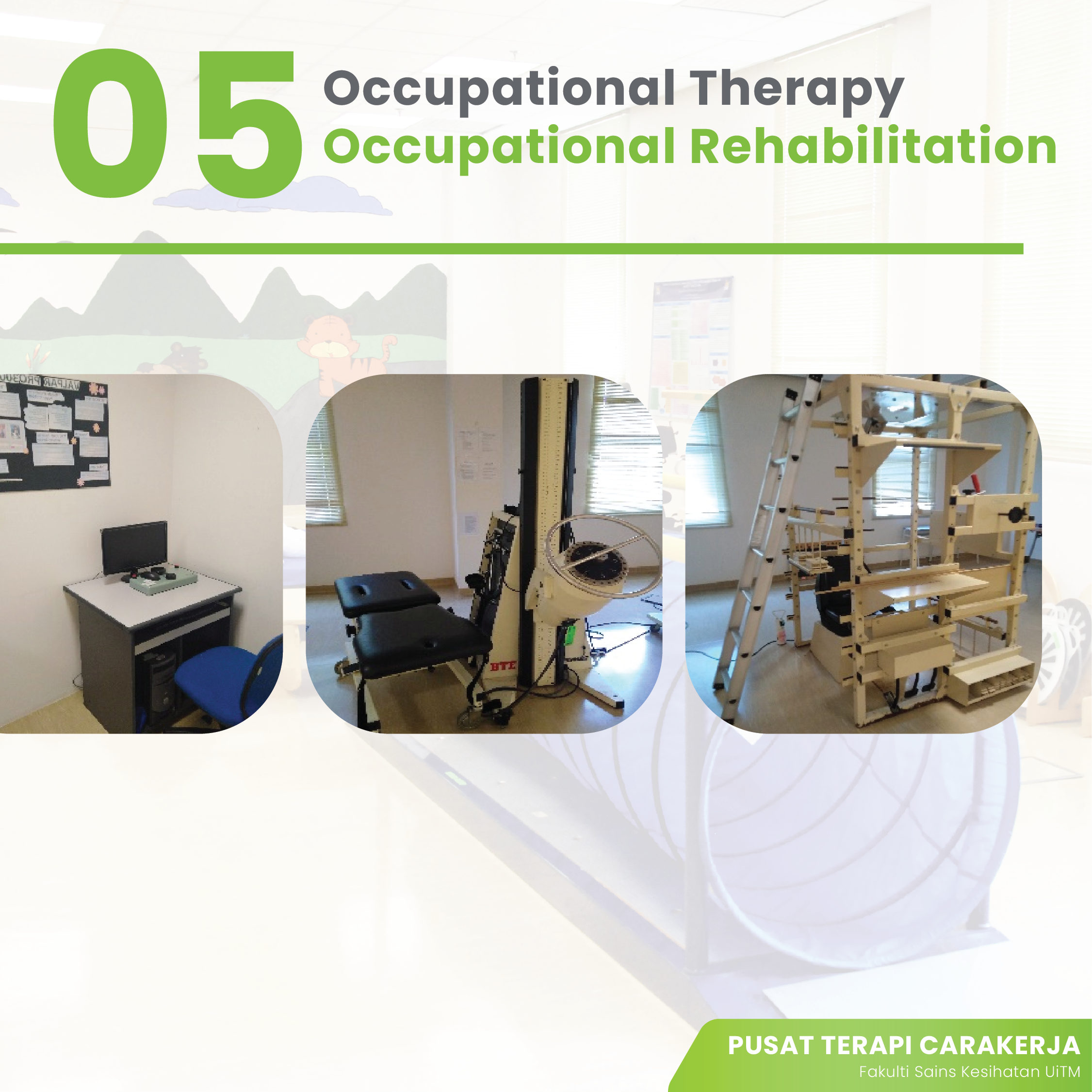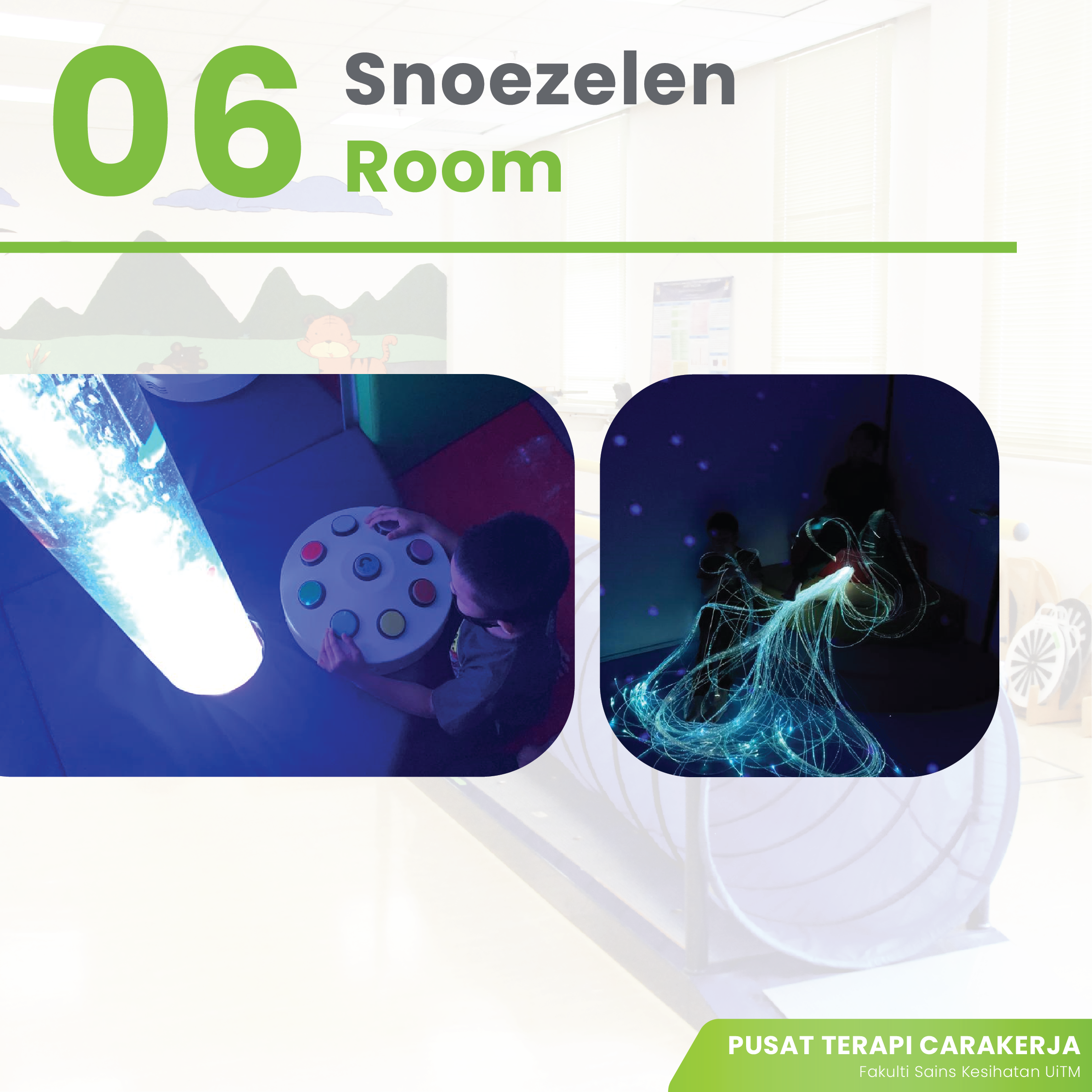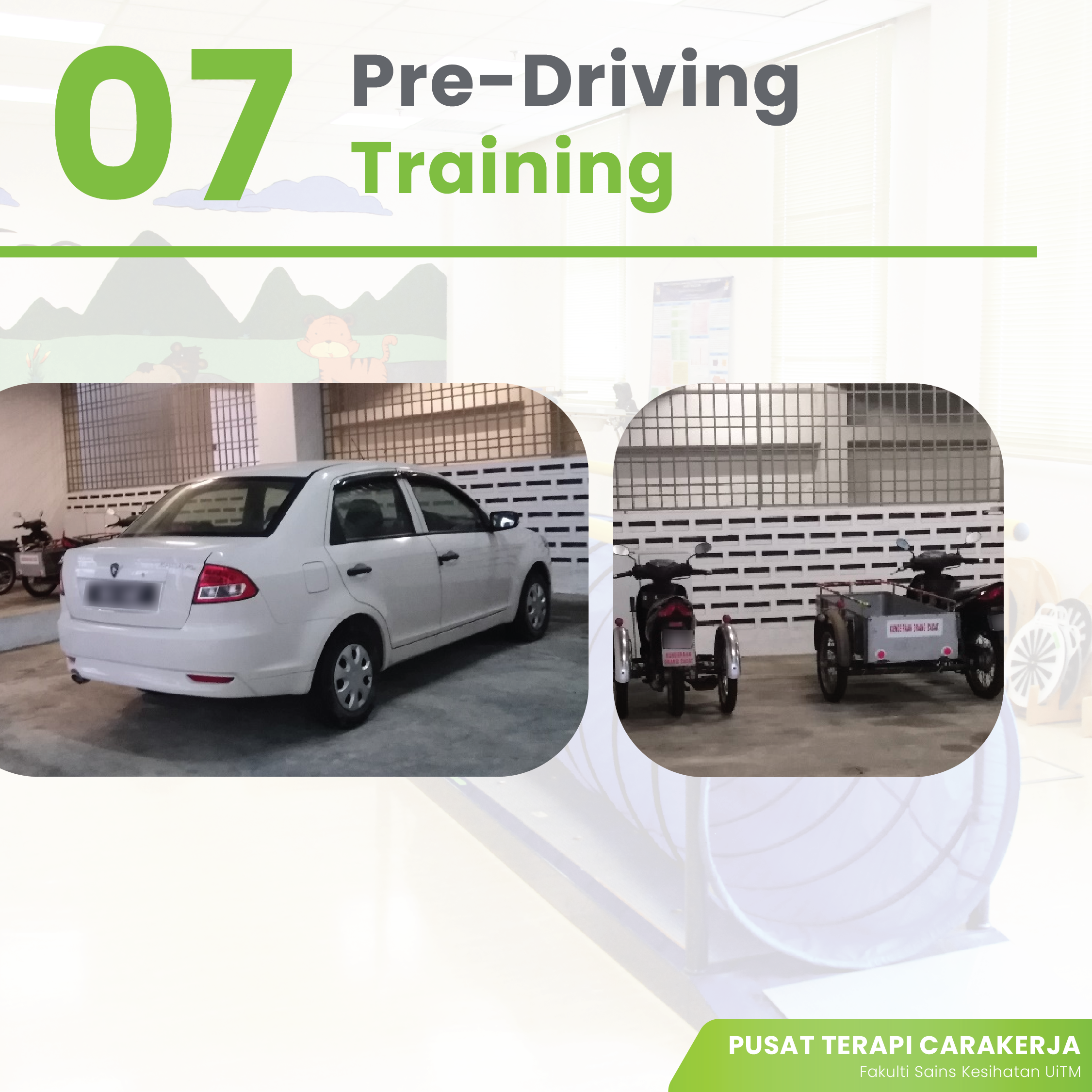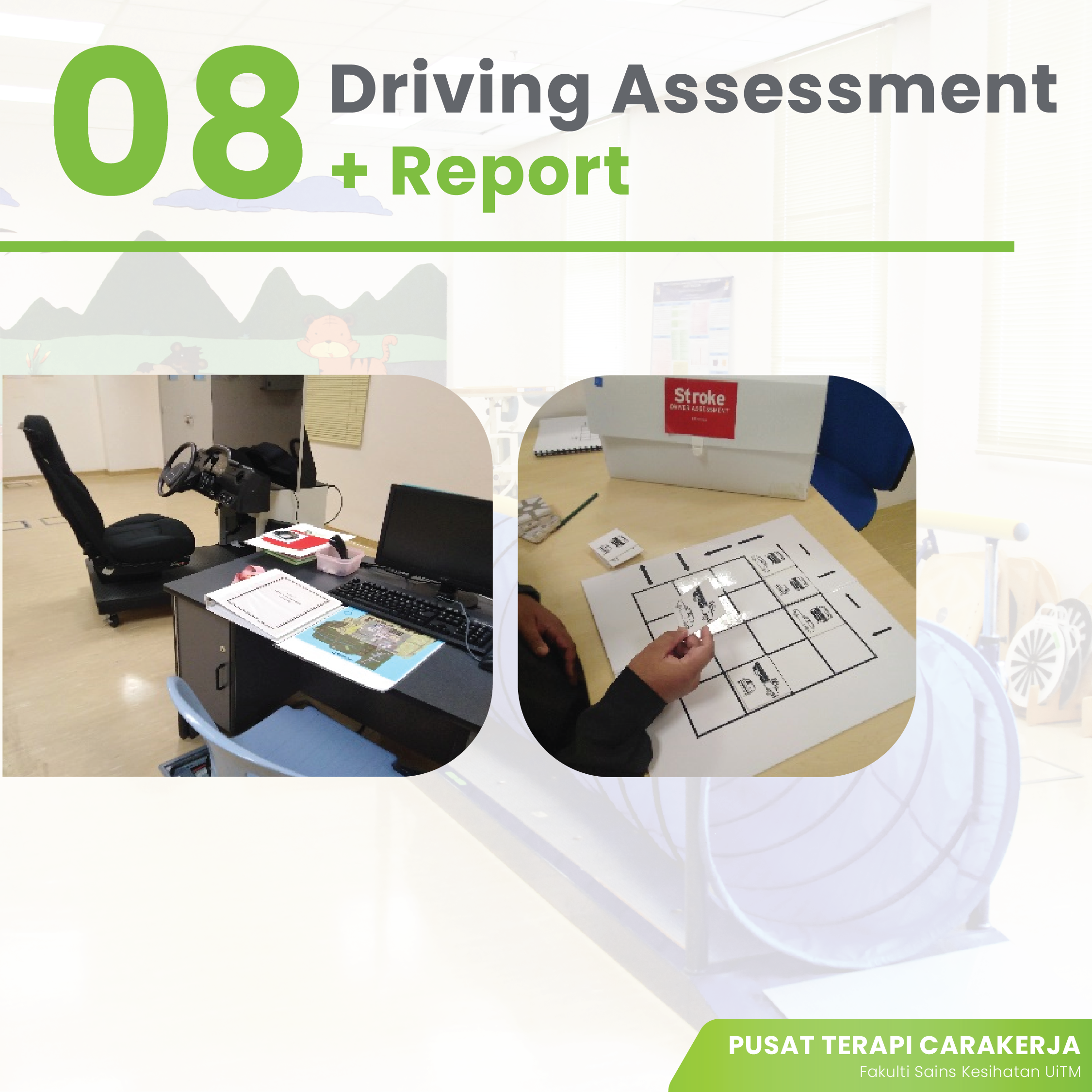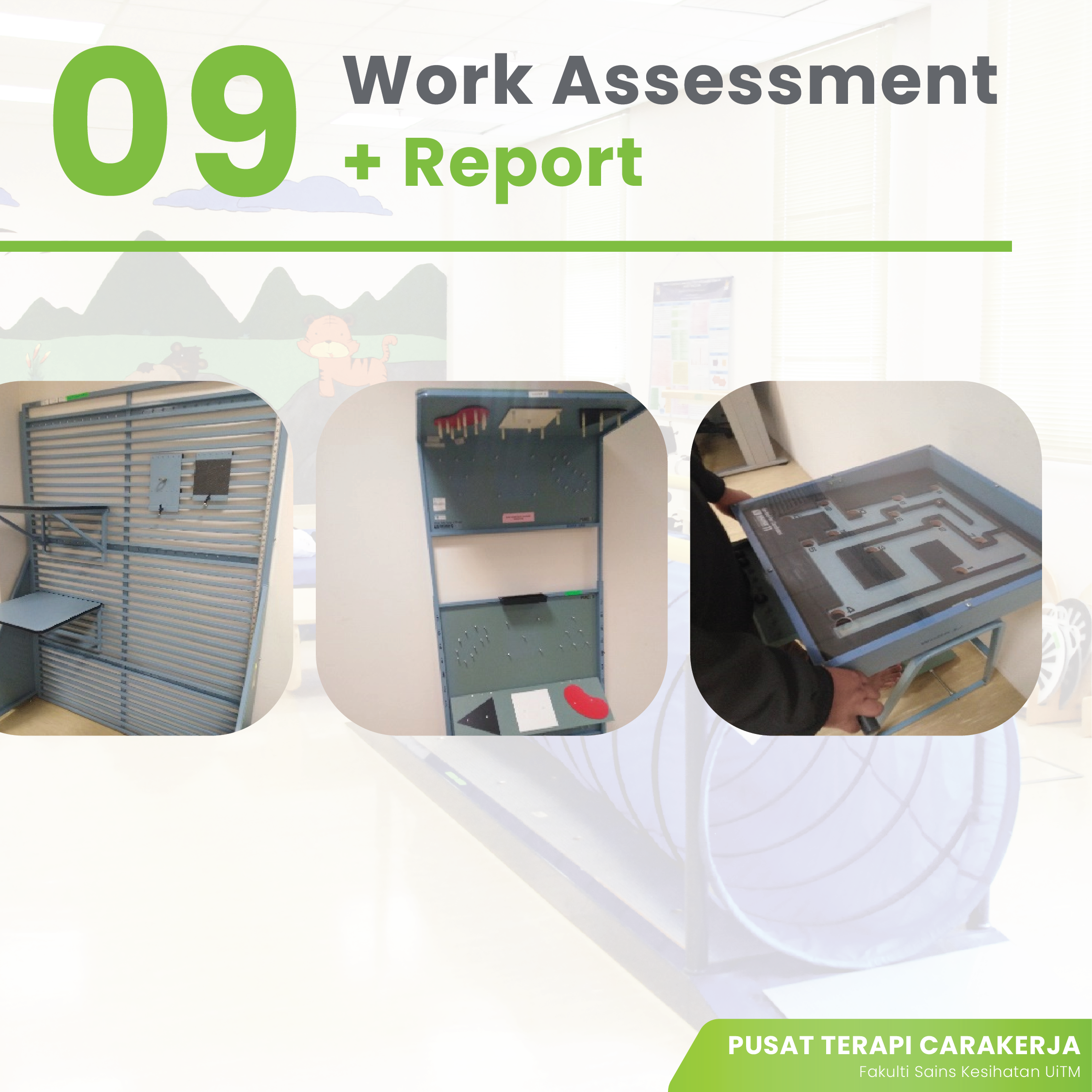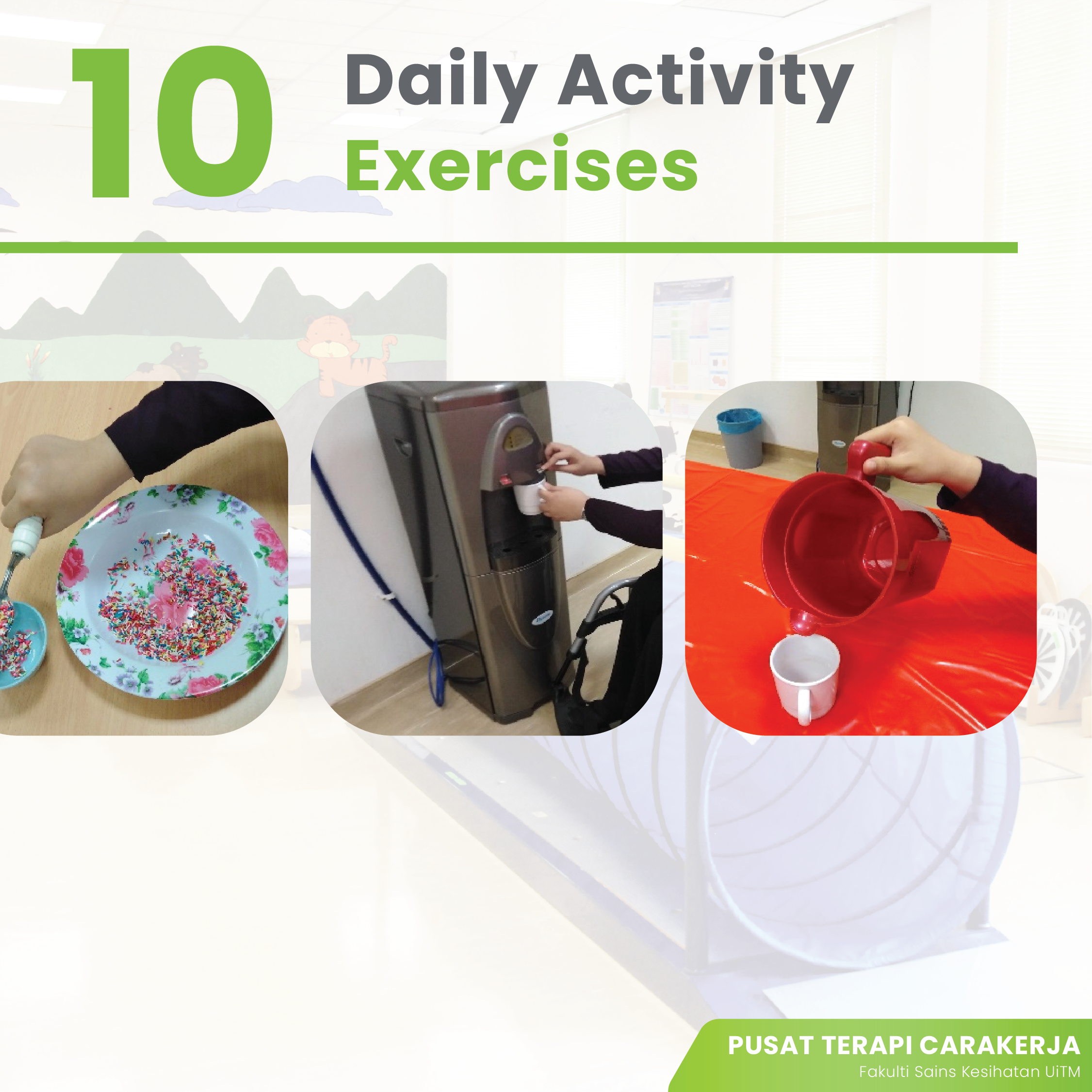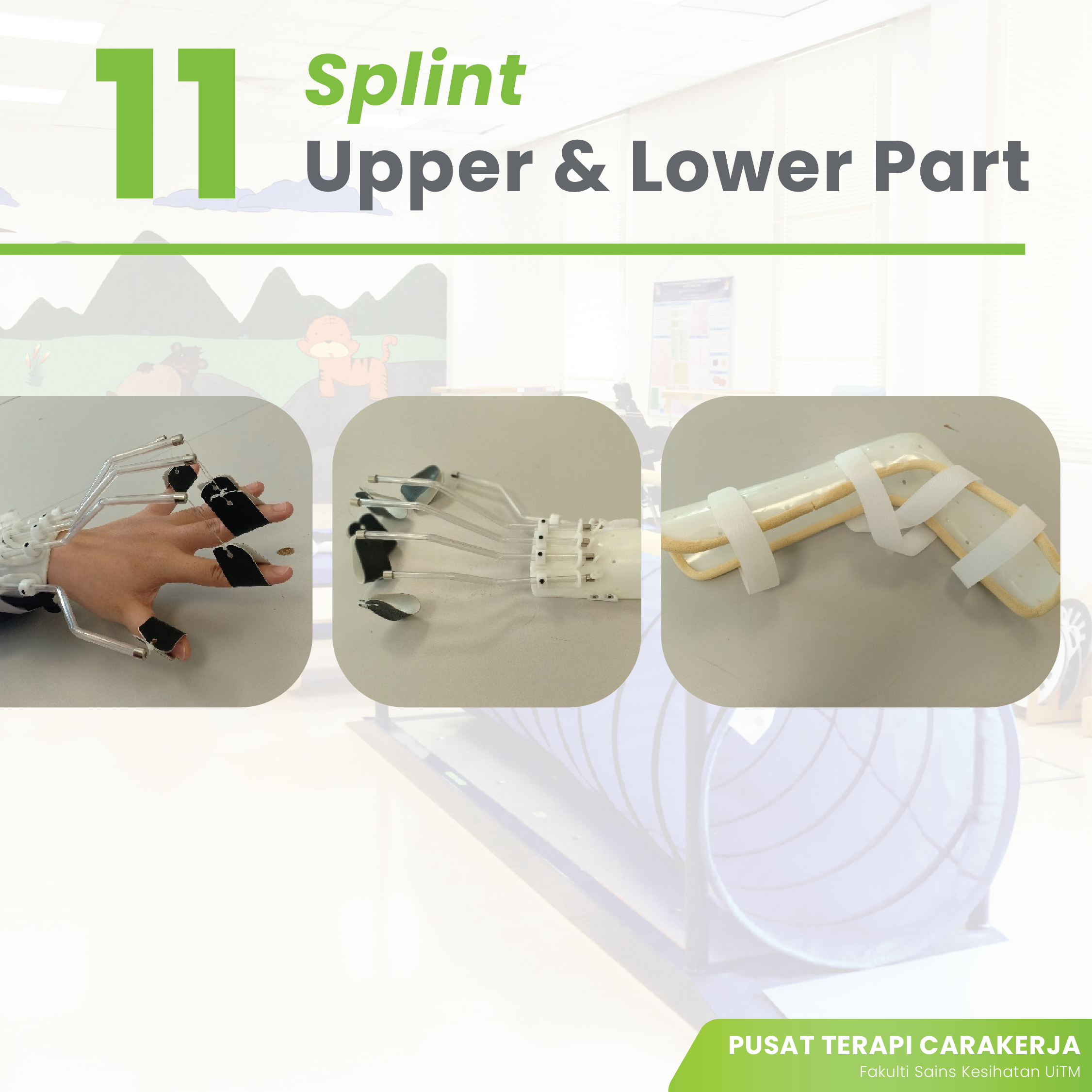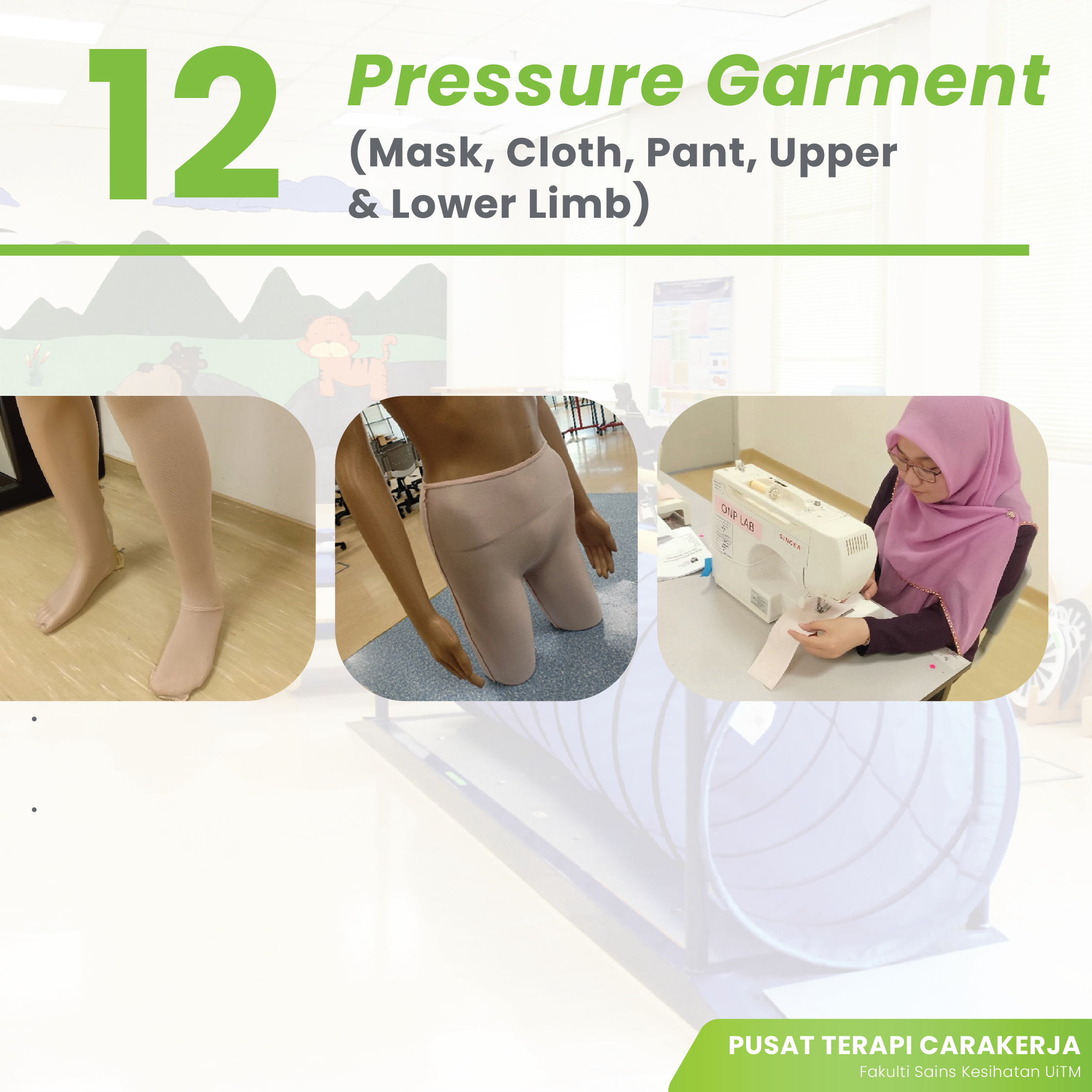 WHAT IS OCCUPATIONAL THERAPY ?
Occupational Rehabilitation Services is one of the rehabilitation treatments to help patients achieve, maintain and improve optimal levels of functionality and independence in daily life, work, play or recreation through physical, mental, social and spiritual aspects. Recovery also uses promotive, preventive and rehabilitative strategies.

LOCATION
Pusat Terapi Carakerja, Aras 7, Bangunan FSK 2,3,4
Fakulti Sains Kesihatan, 42300 UiTM Kampus Puncak Alam
OPERATION HOURS
Monday - Friday
(According appointment given)
Monday - Friday: 8.30 a.m- 4.30 p.m
Closed: Saturday, Sunday and Public Holidays
ANY INQUIRIES
03 3258 4320
(Counter)

03 3258 4575
(Pn. Fatin)

No walk-in service. Treatment is given to patients who have obtained an appointment date in advance.
SERVICES OFFERED & CHARGES